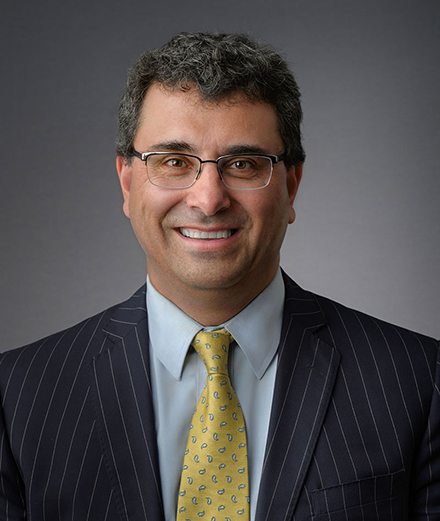 New York, 2000
U.S. District Court for the Southern District of New York, 2000
U.S. District Court for the Eastern District of New York, 2000
U.S. Patent and Trademark Office, 2000
U.S. Court of Appeals for the Ninth Circuit, 2004
U.S. Court of Appeals for the Federal Circuit, 2009
Timur Slonim, a registered patent attorney, is Of Counsel to Fenno Law Firm. Mr. Slonim's practice focuses primarily on patent, trademark, copyright, and other intellectual property matters and related litigation.
As a registered patent attorney, Mr. Slonim has drafted and prosecuted patents in software, gaming, database management, telephony, radiation scanning, magnetic resonance imaging, and mechanical arts. Mr. Slonim also advises clients on strategy for monetization of patent portfolios through licensing, sale, collaboration, or litigation, and has experience in freedom-to-operate and non-infringement opinions, ex parte reexaminations, and inter partes reviews. He has handled technologies ranging from excimer laser catheters and ceramic capacitors to VoIP networking, and from customer relationship management software and electronic patient health records to anti-cancer drugs.
Mr. Slonim's trademark practice includes litigation at trial and appellate levels. His trademark cases include cancellations, oppositions, infringement, and dilution matters for famous marks and WIPO domain name arbitrations. Mr. Slonim also provides trademark prosecution services, including clearance searches for availability to use and register proposed trademarks, obtaining trademark registrations, and management of worldwide and domestic trademark portfolios of clients in a wide variety of industries. 
On the transactional side, Mr. Slonim advises clients in structuring and negotiating a wide variety of technology transactions, including patent, trademark, and copyright licenses, software licenses, sponsored research agreements, and materials transfer agreements. He is experienced in performing intellectual property audits and due diligence for high-tech and life sciences companies and investors in connection with various commercial transactions.
Mr. Slonim also represents clients in general litigation matters, including breach of fiduciary duty, breach of contract/license agreement, Communications Decency Act and DMCA immunity, and professional malpractice matters. He also reviews advertising and marketing materials and social media posts for compliance with advertising rules.
Prior to joining Fenno Law, Mr. Slonim practiced at two Am Law 100 firms: Mintz Levin and Arnold & Porter Kaye Scholer in New York.